Strategic Partnerships Manager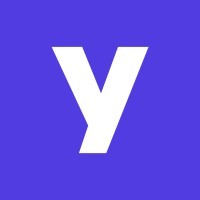 Yuno
Sales & Business Development
Bogotá, Bogota, Colombia
Posted on Saturday, November 18, 2023
COME JOIN US AT YUNO! 💜
We are looking for an astute and passionate Strategic Partnerships Manager for our Partnerships team. Your role will be crucial in bridging signed partners to drive cross-selling, identifying new partners for business expansion, and ensuring the successful execution of partnerships to generate revenue and business opportunities. At Yuno we are looking to solve the complexity of the online payment's ecosystem.
Allowing merchants and commerce to accept payments in an easy way, accessing a variety of payment services with just one integration and enabling end users to pay in an easy and secure way.
🟣 What would be my challenge at Yuno?
Management and Deepening of Active Partners:
- Act as a key bridge between signed partners and the company, driving cross-selling of their solutions among our active clients and prospects.
- Collaborate closely with partners in joint lead prospecting, ensuring the activation of partnerships generates revenue and business opportunities for both parties.
- Provide the highest possible service to our partners.
Business Development:
- Identify and qualify new partners in line with company strategies, for integrating new payment solutions in existing countries or global expansion to regions like Asia and Africa.
Negotiation of Commercial and Legal Terms:
- Handle negotiation of commercial and legal terms in partnership contracts, ensuring we secure the highest possible revenue share from our partners.
Support in Communication and Marketing Strategies:
- Collaborate with the marketing team in designing and implementing communication and marketing strategies to promote partnerships, including press releases, social media presence, events, etc.
Support to the Sales Team:
- Assist the sales team by researching market trends and payment methods, creating support materials for their sales process.
- Ensure partners comply with service agreements and provide technical support, raising alerts when necessary.
Development of Revenue-Increasing Strategies:
- Develop and execute strategies aimed at diversifying and maximizing revenue sources from our partnerships, enhancing the value of revenue contributed to the company.
KPI Monitoring and Forecast:
- Closely monitor area KPIs and forecast our revenue, supporting financial planning and budgeting
🟣 What skills do I need?
- 5 years of proven experience in key account management, preferably in the payments or technology industry.
- Strong negotiation skills and experience in handling commercial and legal terms.
- Excellent communication and interpersonal skills
- Ability to work collaboratively with teams across different departments and build close relationships
- Strategic mindset with an ability to think globally and execute locally.
- Proficiency in english , spanish and Portuguese is a Plus