BI Analyst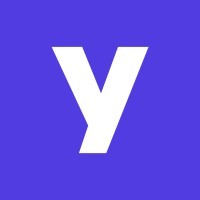 Yuno
IT
Bogotá, Bogota, Colombia
Posted on Saturday, November 18, 2023
YOUR NEXT STEP IS AT YUNO! 💜
We are seeking an experienced Business Intelligence Analyst to join our dynamic team. This role is pivotal in enhancing our data-driven decision-making processes and supporting our growth.
At Yuno we are looking to solve the complexity of the online payment's ecosystem. Allowing merchants and commerce to accept payments in an easy way, accessing a variety of payment services with just one integration and enabling end users to pay in an easy and secure way.
🟣 What would be my challenge at Yuno?
Data Warehouse Design and Management in Snowflake:
•
Analyze and design the data warehouse architecture in Snowflake.
•
Develop and maintain efficient and reliable ETL (Extraction, Transformation, and Load) processes.
•
Ensure the integrity and accuracy of data stored in the data warehouse.
Reporting and Dashboard Development in Metabase:
•
Administer, support, and develop new reports using Metabase.
•
Design and implement interactive dashboards to track key business metrics.
•
Collaborate with various teams to identify reporting needs and customize solutions accordingly.
Data Analysis and Insights:
•
Extract and analyze data from multiple sources to uncover insights.
•
Provide actionable recommendations and strategies to business squads based on data findings.
•
Stay abreast of industry trends and use insights to drive business improvement.
Reporting Models and KPI Management:
•
Create and maintain detailed reporting models.
•
Identify and track key performance indicators (KPIs) relevant to the company's objectives.
•
Regularly review and update KPIs to reflect changing business needs.
🟣 What skills do I need?
•
Bachelor's degree in Computer Science, Technology, Data Analytics, or a related field.
•
Proven experience as a BI Analyst, preferably in the payments or fintech industry.
•
Strong expertise in Snowflake data warehouse, ETL processes, and Metabase.
•
Excellent analytical skills with the ability to collect, organize, analyze, and disseminate significant amounts of information with attention to detail and accuracy.
•
Proficient in SQL and other data analysis tools.
•
Ability to communicate complex data in a simple, actionable way.
•
Strong problem-solving skills and an analytical mindset.