Business Development Manager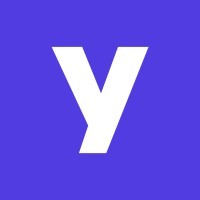 Yuno
Sales & Business Development
Mexico
Posted on Wednesday, November 15, 2023
YOUR NEXT STEP IS AT YUNO! 💜
We are looking for an astute and passionate Business Development Manager to spearhead our expansion in Latin America, with a primary focus on Mexico. The ideal candidate will be instrumental in boosting sales and building strong client relationships to drive sustainable financial growth.
At Yuno we are looking to solve the complexity of the online payment's ecosystem. Allowing merchants and commerce to accept payments in an easy way, accessing a variety of payment services with just one integration and enabling end users to pay in an easy and secure way.
🟣 What would be my challenge at Yuno?
•
Actively seeking out and targeting business clients who can benefit from the company's payment solutions.
•
Own the full sales cycle with enterprise merchant - from the prospecting/lead stage to closing deals and onboarding them;
•
Constantly learning and researching the payments market to understand the needs, opportunities, and trends in the sector.
•
Developing tailored strategies for approaching and engaging with potential clients.
•
Establishing and maintaining relationships with key business clients and industry partners.
•
Leading complex negotiations with enterprise merchants and closing deals, focusing on long-term mutually beneficial agreements.
•
Effectively presenting and explaining Yunos's solution to prospects.
•
Gathering client feedback to improve the product and service offerings.
•
Working closely with other departments like marketing, product development, and customer service to ensure a cohesive approach to B2B sales.
•
Keeping track of sales targets and providing regular reports on progress and challenges to management.
🟣 What skills do I need?
•
3+ years proven experience as a business development manager, with a focus on sales in the B2B payments industry, fintech, or similar roles.
•
Demonstrable sales track record, particularly in international and multi-cultural contexts.
•
Familiarity with customer support practices.
•
Proficiency in MS Office, CRM software (e.g.,Hubspot), and business communication in English.
•
In-depth market knowledge, with an emphasis on Latin American economies and payment sectors.
•
Exceptional communication, negotiation, and rapport-building skills.
•
Effective time management and strategic planning abilities.
•
BSc/BA in Business Administration, Sales, or a related field.