Marketing Analyst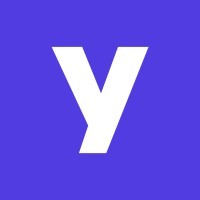 Yuno
Marketing & Communications, IT
são paulo, state of são paulo, brazil
Posted on Friday, November 10, 2023
YOUR NEXT STEP IS AT YUNO! 💜
We are looking for an astute and passionate Marketing Analyst to join our dynamic team in the rapidly evolving payments industry. The ideal candidate will be responsible for conducting in-depth market research and competitive analysis, forging meaningful relationships with media representatives, executing robust marketing plans, and creating engaging content across various platforms. This role will be critical in aligning with cross-functional teams to ensure consistency in messaging and to support the organization's go-to-market strategies
.
At Yuno we are looking to solve the complexity of the online payment's ecosystem. Allowing merchants and commerce to accept payments in an easy way, accessing a variety of payment services with just one integration and enabling end users to pay in an easy and secure way
🟣 What would be my challenge at Yuno?
Market Research and Competitive Analysis:
•
Conduct comprehensive market research and analyze competitors to identify trends, opportunities, and customer insights specific to the payment industry.
•
Stay abreast of market changes and advancements in payment technologies to anticipate shifts in consumer behavior and preferences.
Media and Public Relations:
•
Cultivate relationships with key media outlets, journalists, industry analysts, and thought leaders to promote brand visibility.
•
Develop strategies to leverage these relationships for amplifying our brand presence through various media channels.
Integrated Marketing and Communication:
•
Execute integrated marketing plans that encompass content creation, email marketing campaigns, social media strategies, PR initiatives, and events.
•
Coordinate with the marketing team to ensure alignment and integration of messages across all channels and initiatives.
Content Creation:
•
Craft compelling content for the company's website, blog, whitepapers, case studies, and press releases.
•
Ensure all content is on-brand, consistent in terms of style, quality, and tone, and optimized for search and user experience for all channels of content including online, social media, email, mobile, video, print, and in-person.
Cross-functional collaboration:
•
Work closely with the sales, product, and tech teams to create a cohesive message across all go-to-market initiatives.
•
Support product launches by preparing and disseminating information that highlights the features and benefits of our products.
Event Planning and Execution:
•
Assist in the planning, organization, and execution of events, webinars, and industry conferences.
•
Aim to enhance brand visibility, establish thought leadership, and generate opportunities for direct engagement with potential clients
.
🟣 What skills do I need?
•
Bachelor's degree in Marketing, Business Administration, or related field.
•
Proven experience in marketing analysis, preferably within the payment or financial services industry.
•
Strong understanding of the Brazilian market and the ability to connect with a Brazilian audience.
•
Excellent verbal and written communication skills in Portuguese and proficiency in English.
•
Proficient with marketing analytics tools and well-versed in digital marketing strategies.
•
Ability to work cross-functionally and collaboratively with various teams.
•
Creative thinker with strong problem-solving skills and attention to detail.
•
Self-motivated with the ability to manage multiple projects simultaneously
.