Bilingual Executive Assistant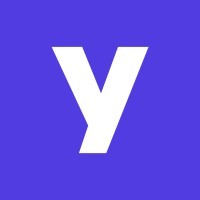 Yuno
Administration
Bogotá, Bogota, Colombia
Posted on Saturday, October 28, 2023
JOIN US AT YUNO!💜
We are seeking a motivated and enthusiastic Executive assistant to join our dynamic team. The successful candidate will demonstrate a high level of professionalism, organizational skills, and adaptability. The role requires someone who can manage a diverse range of administrative tasks while fostering positive internal and external relationships.
At Yuno we are looking to solve the complexity of the online payment ecosystem. Allowing merchants and commerce to accept payments in an easy way, accessing a variety of payment services with just one integration and enabling end users to pay in an easy and secure way.
🟣 What would be my challenge at Yuno?
• Email screening, letters, reports, and minutes to prioritize a smooth workflow
• Calendar management: Scheduling meetings and managing calendars to ensure success for the day-to-day schedule and operations
• Assist in preparation of Microsoft Office/Gmail Suite based deliverables
• Travel arrangements
• Help with personal appointments & tasks
• Contribute to project management and execution, ensuring deadlines and objectives are met.
Handle sensitive information and maintain the highest level of confidentiality
🟣 What skills do I need?
• At least 4 years of previous work experience working with administrative tasks or in an executive assistant role, preferably in a startup environment.
• Expertise with Microsoft Word, Excel, PowerPoint, Gmail
• Fluent in both languages ( English and Spanish) , with strong written and verbal communication abilities
• Advanced written and spoken English skills
• Detail-oriented & organized
• Hard-working & Initiative/Proactive
• Ability to work collaboratively in a dynamic startup environment
• Critical thinking & Problem-solving