Jr Data Base Administrator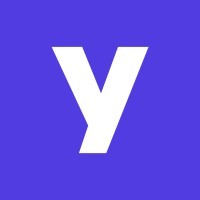 Yuno
Bogotá, Bogota, Colombia
Posted on Thursday, September 7, 2023
YOUR NEXT STEP IS AT YUNO!💜
We are looking for a Jr DBA that would like to build high-performing, scalable, enterprise-grade applications in Yuno. As a Database Administrator at Yuno, you will play a crucial role in maintaining and optimizing our database infrastructure. You will work closely with our engineering and DevOps teams to ensure our payment processing systems' reliability, performance, and security.
At Yuno we are looking to solve the complexity of the online payments ecosystem. Allowing merchants and commerces to accept payments in an easy way, accessing a variety of payment services with just one integration and enabling end users to pay in an easy and secure way.
🟣What would be my challenge at Yuno?
•Perform database administration and maintenance activities, to include patching and upgrades.
•Provide database and systems administration support for software deployment operations, data migration, and conversion, and other critical production operations support activities as required.
•Provide expertise on database activities required to support deployment planning.
•Support database provisioning and maintenance to accomplish task objectives.
•Evaluate and execute conversion routines/scripts and verify successful completion.
•Monitor database performance statistics and recommend improvements.
•Load databases as requested.
•Stability, backup/recovery, and database integrity.
•Proactively identify and communicate issues, risks, and progress to the team, providing solutions and next steps.
🟣What skills do I need?
• Bachelor's degree in Computer Science or a related field.
• Enthusiastic about understanding and analyzing complex problems.
• Knowledge of AWS cloud services, including RDS and EC2.
• Familiarity with relational databases, particularly PostgreSQL.
• Basic proficiency in Python programming.
• Desire to learn and work with Terraform for infrastructure as code.
• Detail-oriented with a commitment to maintaining data accuracy and security.
• PostgreSQL will be valued.
• CDC Integrations.
• Performance tuning.
• Nice to have: Experience in the payment industry.