Analista de contabilidad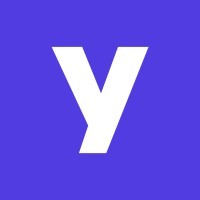 Yuno
Bogotá, Bogota, Colombia
Posted on Wednesday, February 22, 2023
JOIN OUR TEAM AT YUNO!💜
We are looking for an Accounting Analyst to join our Finance team!
Yuno is the ultimate payment orchestration solution to help you make online checkout fast, easy, and safe. Our ecosystem simplifies and scales payment integration and fraud management by providing you with dozens of connections through a single integration. By choosing Yuno, merchants step into a new era of Multiple integrations, one efficient scalable checkout, Graphical interface to define payment routing and Simplified data reconciliation and reporting.
🟣 Key Responsabilities:
● Carrying out processes of invoicing, accounts payable, taxes, account reconciliation, review of accounting figures and payroll
● Internal reporting and other operational issues, for Colombia, Brazil and Mexico.
● Implementation of accounting Softwares such as Netsuit.
● Consolidation of reports
🟣 Qualifications:
● Professional in accounting or related field, with at least 2 years of experience in bank reconciliations, accounting records, expenses, account analysis, administrative processes.
●Experience in the entire accounting cycle: Invoicing, accounts payable, reconciliations, taxes, reporting to state entities, payroll, prepared financial statements, etc.
●Desirable experience working in startups or outsourcing.
●Desirable if you have accounting knowledge of other countries (optional).
●Experience in software implementation processes (optional).
●Knowledge in Microsoft Office Suite Skills: Word, Excel, PowerPoint
●English language proficiency is a plus.
● Eager to learn and build