Technical Account Manager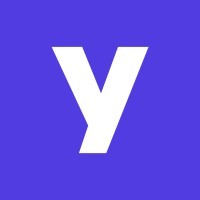 Yuno
IT, Sales & Business Development
Mexico
Posted on Friday, September 16, 2022
YOUR NEXT STEP IS AT YUNO!💜
We are looking for a
TAM
that would like to build high-performing, scalable, enterprise-grade applications in Yuno.
At Yuno we are looking to solve the complexity of the online payments ecosystem. Allowing merchants and commerce to accept payments in an easy way, accessing a variety of payment services with just one integration and enabling end users to pay in an easy and secure way.
🟣 What would be my challenge at Yuno?
•
Lead discussions with senior leadership regarding technical and product strategy, incidents, trade-offs, and risk management.
•
Develop close relationships with your customers, in order to understand their business/operational needs and technical challenges, and help them achieve the greatest value from our products.
•
Work with developers and senior engineers to provide advocacy and strategic technical guidance, to help customers plan and build solutions that proactively drive application health.
•
While this is NOT a coding-heavy role, you will still need to be able to read and write code at a basic level for debugging purposesWork together with Product and Development teams to help customize specific products for customers.
•
Monitor the progress of the product integration and ramp up to ensure that they are successful.
🟣 What skills do I need?
•
At least 2 total years of experience in a technical account manager or entry-level engineering role.
•
Experience in working and understanding APIs, with the capability of explaining them to third parties.
•
Experience in a ticketing system.
•
Excellent analytical, technical, problem-solving and project management skills.
•
Exceptional organizational skills, with the ability to manage multiple activities and projects at the same time.
•
Experience in the payments industry.
🟣 How do we work at Yuno?
•
We are empowered people.
•
Trust is one of our most important values of everything we do.
•
We create a flat structure where all good ideas are valued.